Health Behavior
Management Explained
Current AI tools can tell us, for example, which members are likely to go for preventive cancer screening, or take their pills as prescribed, but not the specific reasons behind these behaviors.
Health Behavior Management AI (HBM) takes a deeper dive to understand "Why" as in: Why is the person not taking their medication? Is it due to side effects? Cost concerns? Once we know the reason, we can change these behaviors for the better.
How HBM AI Works
MedOrion's novel HBM AI-based SaaS platform helps analyze each member's claims, clinical and demographic information, combined with SDOH, to identify individual health barriers and motivators – their WHY.
Gaps in member data are covered using a proprietary lookalike technology, allowing 100% member population coverage upon software deployment.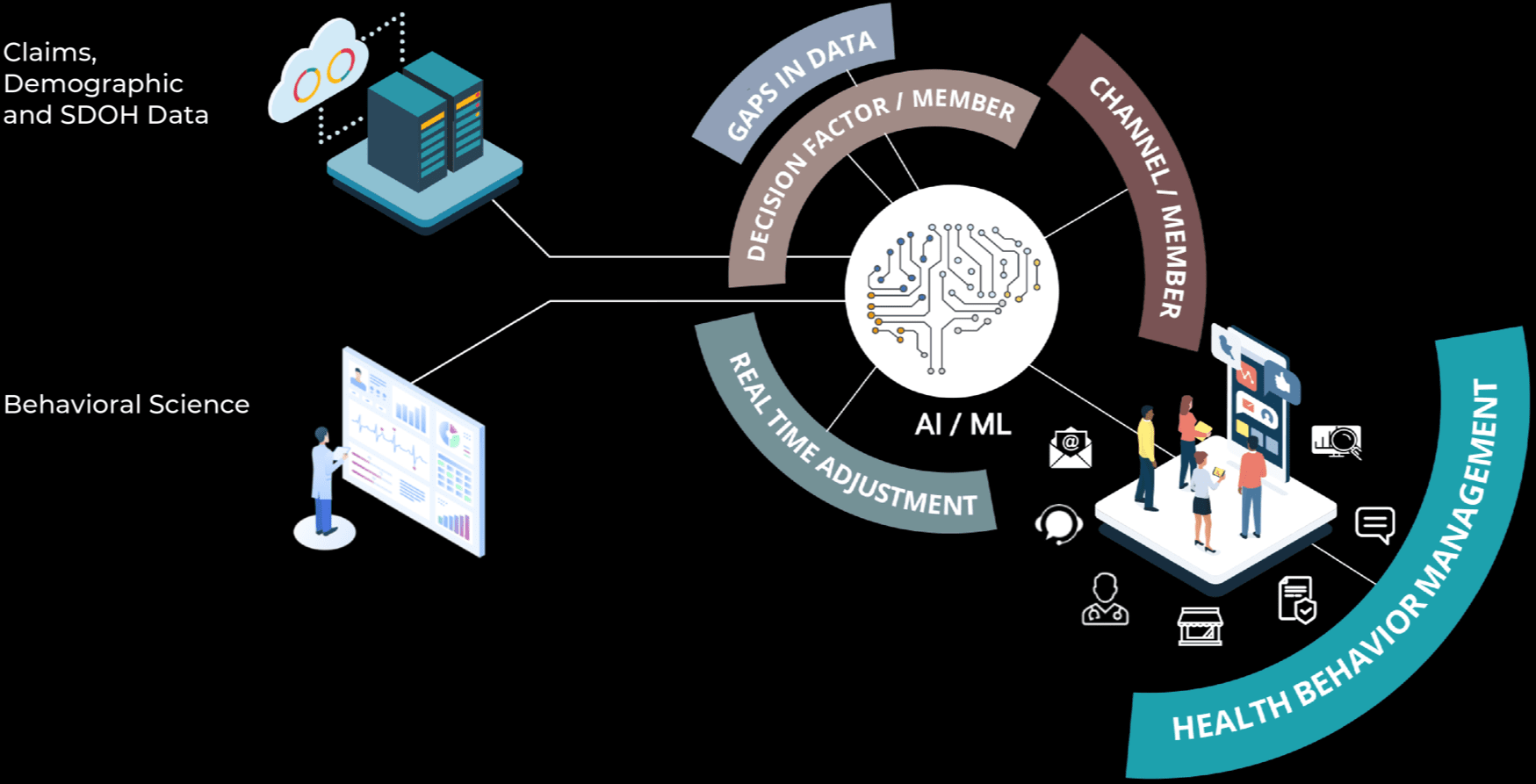 The HBM Edge
Through proprietary analytics, MedOrion's Health Behavior Management (HBM) lets health plans switch away from outsourced services and own the process of health outcome improvement with end-to-end process management tools. By getting ownership, priorities governance, and full visibility of member experience at all times, plans gain the flexibility to adjust to changes in business needs and goals, ensuring positive transformation of member health.
The benefits of HBM have been proven to bring about 20% in yearly revenue growth, with roughly 30% savings in costs associated with member engagement.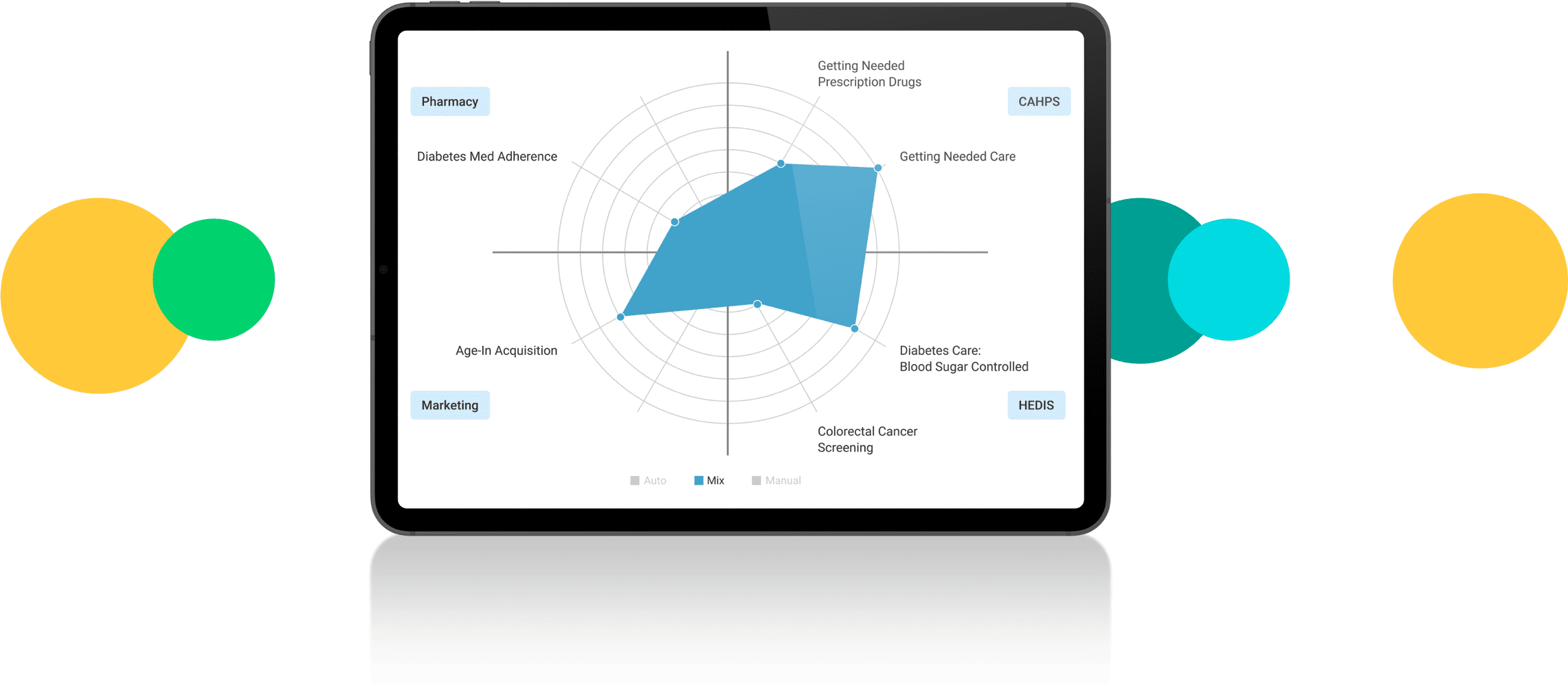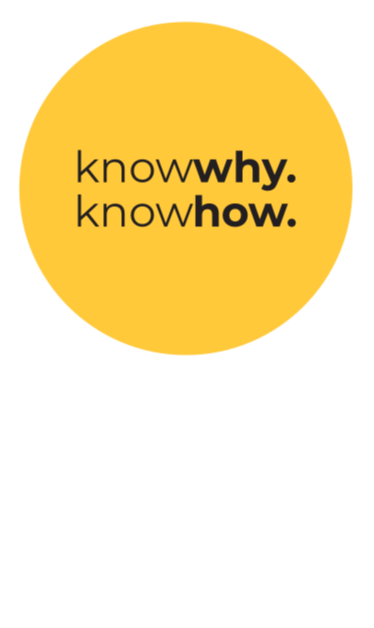 Beyond Engagement Solutions:
End-To-End Management
Understand member-level barriers and motivators through online reports
Govern priorities at any given time with a few clicks
Automatically persuade your members at scale with a personally relevant approach
Analyze business impact of results using industry-specific reports
Embed insights in every aspect of long-term strategic planning
Enhance year-on-year outcomes with constant iterative behavior learning
Leverage real time monitoring to ensure a non-abrasive member experience every step of the way
Always On
Constant learning from claims data and member response results in ongoing and year-on-year improvement. HBM helps raise adherence rates, screening rates, utilization of benefits, among many other parameters. In the process, members are guided in real time in a helpful, non-abrasive manner towards enhanced care and better health outcomes.