Introducing
Health Behavior Management
Enabling Health Plans to positively transform health outcomes through individual behavioral insights embedded in every member interaction.
Real Time Health Behavior Transformation
Adapt to real world settings by understanding individuals' health behavior.
Own and govern member experience.
Scale up accurately to improve health and financial outcomes of the entire member base.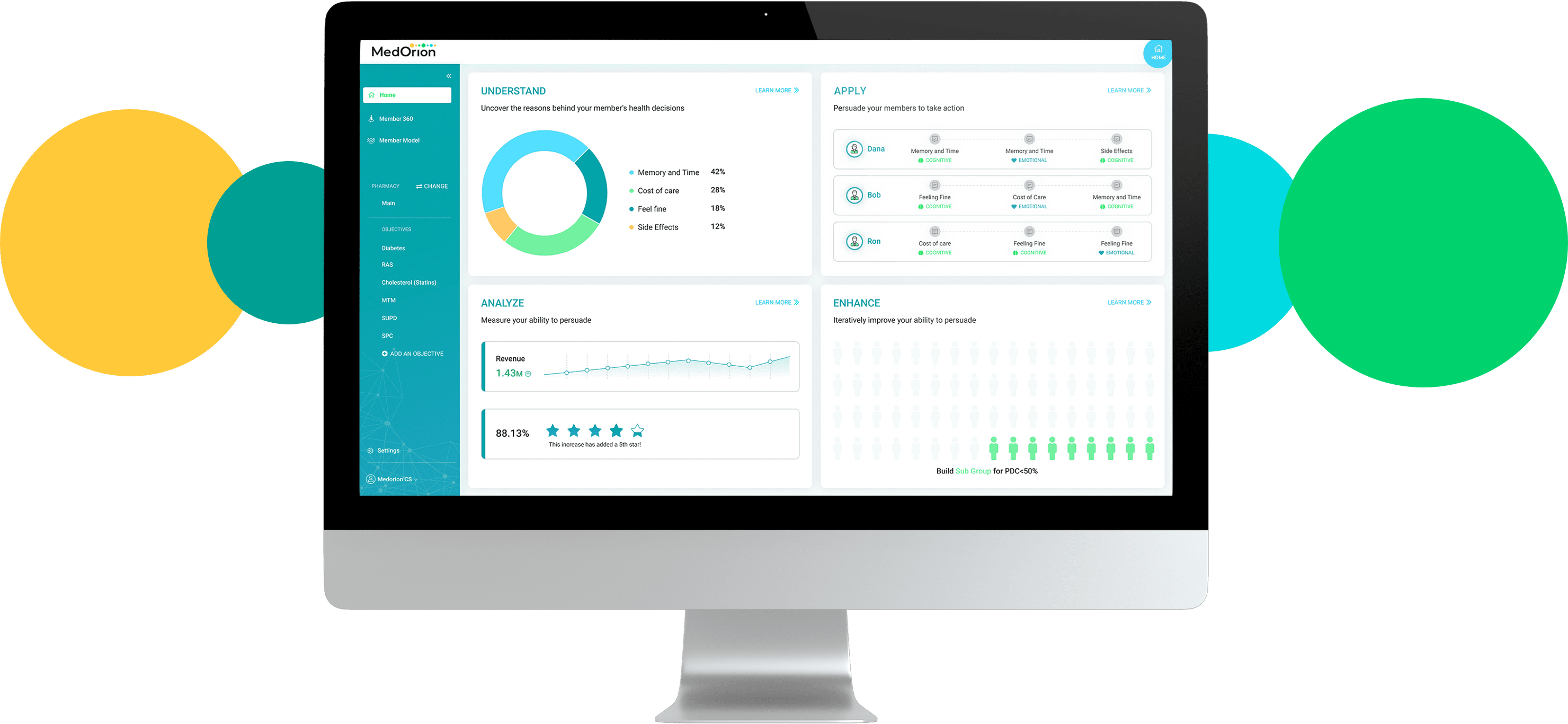 Our Solutions
We help health plans achieve better member health and improved financial outcomes in different ways.
For all members. Impacting all measure outcomes. Across all lines of business.
Retention & Acquisition
Boost Age-In and Prospect acquisition, improve retention rates for Medicare Advantage, Medicaid, and Individual Plans.
Clinical Quality
Increase Medicare Advantage star ratings by ½ - 1 star by increasing member adherence to HEDIS measures.
Pharmacy
Gain 1-2 stars for each of 6 HEDIS and Part D Pharmacy Measures within 12 months.

Member Experience
Improve member responses to CAHPS and HOS surveys by driving valuable member actions.
Let's Connect
Have a question about how Health Behavior Management can help your organization? We'd love to hear from you.