Establishing a New Health Tech Category- Health Behavior Management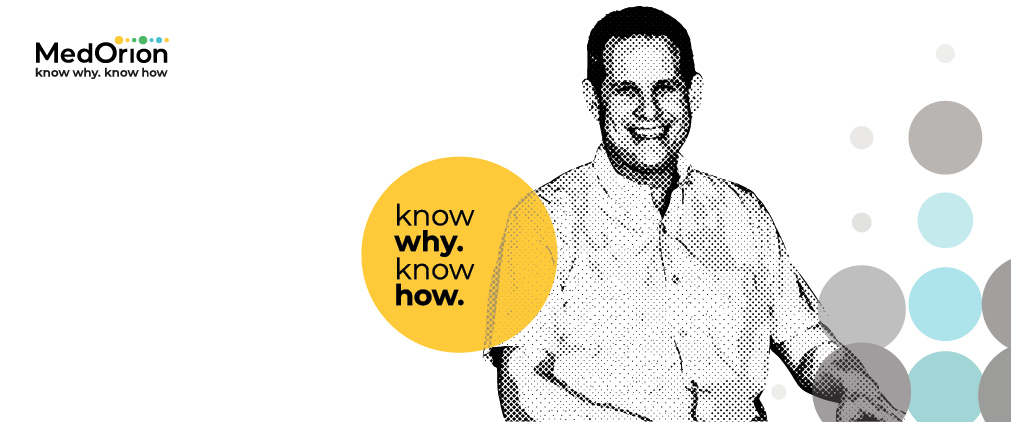 By Asaf Kleinbort, CEO and Co-Founder, MedOrion Technologies
One of the pleasures in founding and growing a startup is seeing how a product evolves and develops.  In this blog, I would like to take you deeper into understanding why we chose our platform's development path and how everything accumulated into our recent new category announcement in healthcare insurance – Health Behavior Management (HBM).  To better understand how HBM works I invite you to read more on our website.
We founded MedOrion in 2017 based on a simple premise: health plans have difficulties driving members towards better care, let's use data science and data engineering to help influence people's health behavior for the better.
A year and a half later, we deployed our "consumer intelligence member engagement software" with several health plans, including our first U.S. based deployments. 
Relying on our previous experience, understanding member-level health decisions and knowhow of the member engagement space, we understood that we needed to learn and adapt according to industry feedback. While working on a new product version we had an "ah ha" moment. We started talking about "consumer intelligence" and "member engagement" during a management meeting and we started to understand that these phrases were only a part of our technology capabilities and therefore only a part of our offering.
One of our biggest challenges was how to present our offering beyond the member engagement world to a wider audience? How do you explain MedOrion's refined product offering that corresponds to customers' real world needs? How do we relay member behavior understanding yet also show our other unique capabilities shine through?  Member Intelligence and Real Time Engagement in a self-service mode, with a generic solution infrastructure.  Show depth to behavioral modeling and width in handling many health behavior objectives in parallel, a channel-agnostic, that fits the healthcare IT echo system and, and and !
This is where I understood that in order to coherently explain our product we need to begin a process, a soul search if you like to understand our positioning and messaging – a process that culminated in our new category announcement last week.
So, what did we do and why are we unique?
We listened to the customers' needs and developed our "Health WHY" based algorithm, making our software platform a one of a kind intelligent software that really solved their daily needs and therefore generated market traction from its early days. As part of our product evolution, we developed tools that combine AI/ ML and Behavioral Science to predict people's barriers to health Actions like cancer screening or vaccinations for example, which resulted in our technology's capabilities to produce a non-abrasive and effective member engagement using members' "Health WHY" or personal relevance. While we designed HBM to allow smart communications, we understood later that knowing "WHY" can serve our customers much more than help them create the right messages for the right members. Our software also supports health plans in planning better (insurance) products, allocating resources better, getting better real time analytics and more. Our technology empowers our customers to act like a softwerized behavioral scientist if you will, with regards to every aspect of their business involving their members' behavior. This is why our tagline takes you straight to the first insight into our technology:
Know Why. Know-how
Understanding why members do what they do is fascinating but there are other issues that our U.S. customers experience. In a real-world setting, plans don't need just to drive members to action once, they need to do it, year over year, across dozens of objectives (many members need several activations), across lines of business. Oftentimes, different objectives compete with each other for the same attention span or resources, and more often – activation efforts can create abrasiveness and do more damage than good. 
In the past year of product development, we constantly added new modules and features to help face these challenges – governance capabilities, integrations, smart prioritizing, and most importantly complete real-time visibility and control for the plan. This was the point we realized MedOrion's platform is no longer just a "smart engagement tool", we provide plans with the ability to measure members' health behavior on a daily basis, justifying a new health insurance category called :
Health Behavior Management
The past few months resulted in both a new category announcement, a complete rebrand and the most exciting journey MedOrion has ever gone through. We strive to provide health plans with the best tools to optimally drive members towards better health, and the feedback we're receiving is that HBM is creating a new industry impact and outstanding long-term value.