Boost Plan Ratings and
Generate 1 Star Impact
Address 100% of your members at all times to increase adherence to HEDIS measures across all lines of business.
Reach the Unreachable
Cater to 100% of members, even those with little to no claims data, through HBM's proprietary lookalike technology.
Give chronically non adherent members the same priority as adherent ones, without bias. The HBM AI algorithm operates regardless of a member's probability to adhere, bringing about large scale behavioral change.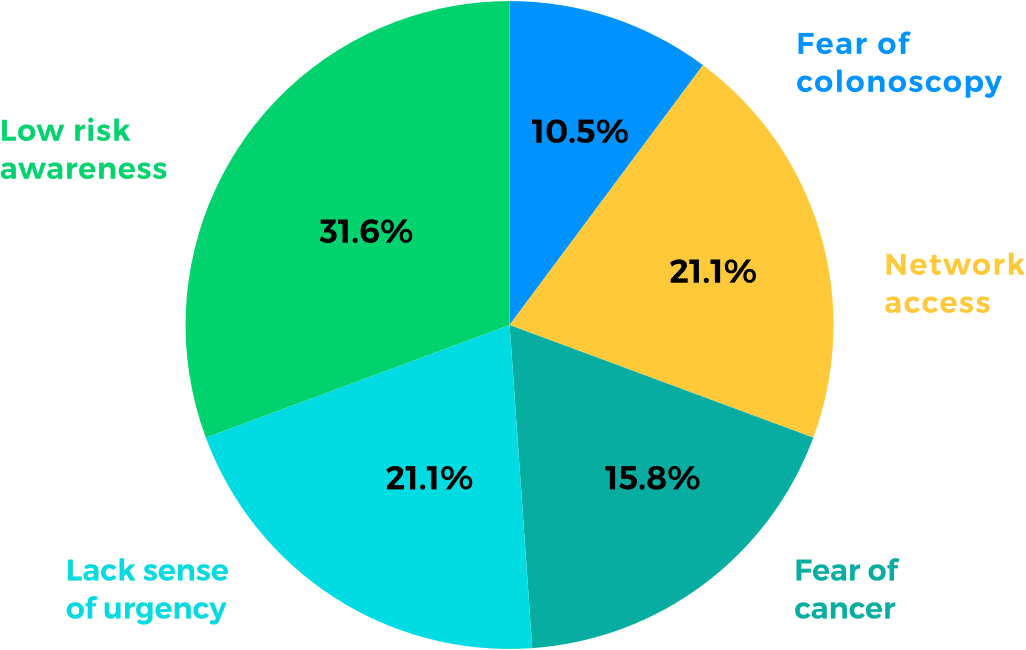 Identify Core Barriers Behind Members'
Non-Adherence
HBM software uses behavior science theories and AI to collect behavior insights from claims and demographic data. The system identifies members' decision factors in taking health actions, and automatically generates a personally relevant approach that guides members in their health behavior transformation process.
Manage the continuum of care with one holistic Health Behavior Management software by simultaneously targeting all HEDIS measures, to achieve higher adherence and collective ROI.
Measuring Impact at the Member Level
The HBM platform self-service software lets health plans manage results through "test vs. control" groups, granting them real time visibility of individuals' behavioral change performance.
Member-level impact is continuously measured using a dedicated uplift model, then utilized for constant iterative improvement of member journeys, as well as of year-over-year outcomes.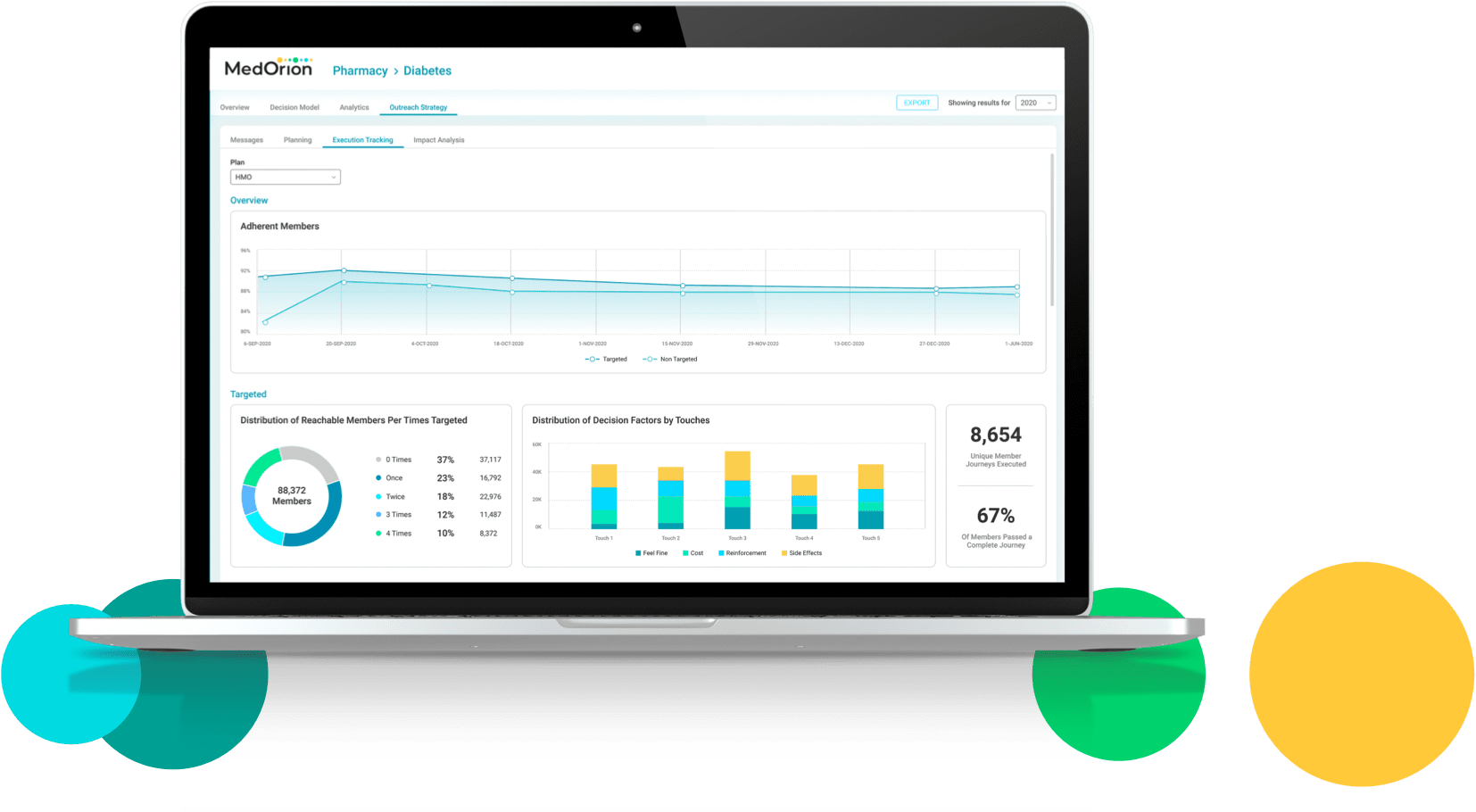 Optimize by Prioritizing
Manage members' health outcomes according to organizational priorities and member preference, taking into account their chances of being persuaded to take a certain action. HBM automatically generates these records as well as holistic communication that targets all clinical quality measures for all members, yielding higher overall adherence.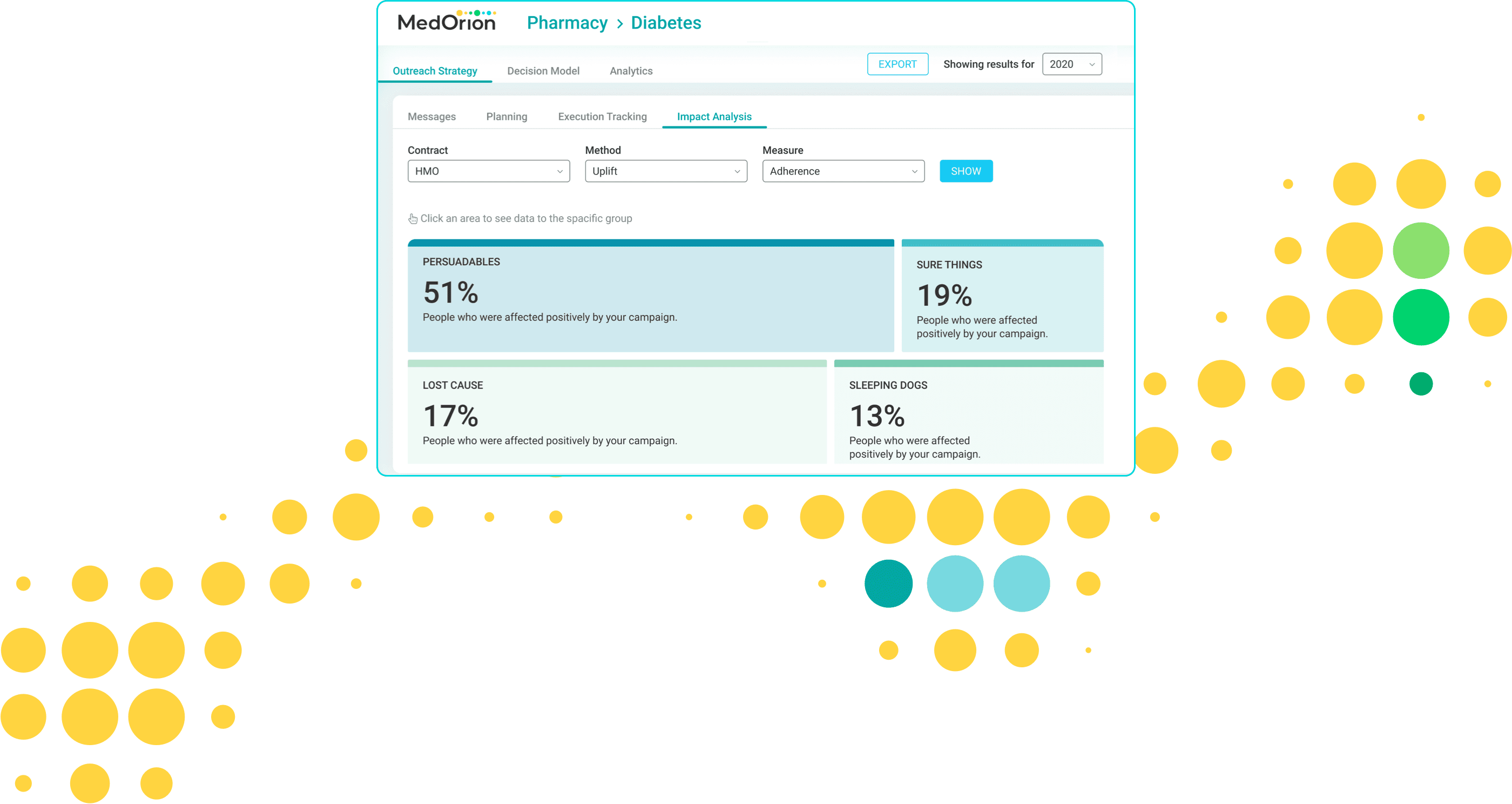 Always On
With Always On, when a member has an action gap to follow, the platform picks it up and automatically creates tailored communication to drive them to do so. Constant learning from claims data and member responses results in ongoing and year-on-year improvement. HBM helps raise adherence rates, screening rates, and utilization of benefits, among many other parameters. In the process, members are guided in real time in a helpful, non-abrasive manner towards enhanced care and better health outcomes.
Easily Scale to Additional Measures
From breast and colorectal cancer screenings through eye exams for diabetic members to statin therapy, HBM helps optimize health outcomes, improve multiple measures, and reduce operational costs. Once HBM software is deployed and connected to gaps in care data, an additional measure can go live in 3 weeks.