How did COVID-19 Affect Retirement, and How One Plan Knew Before Everyone Else?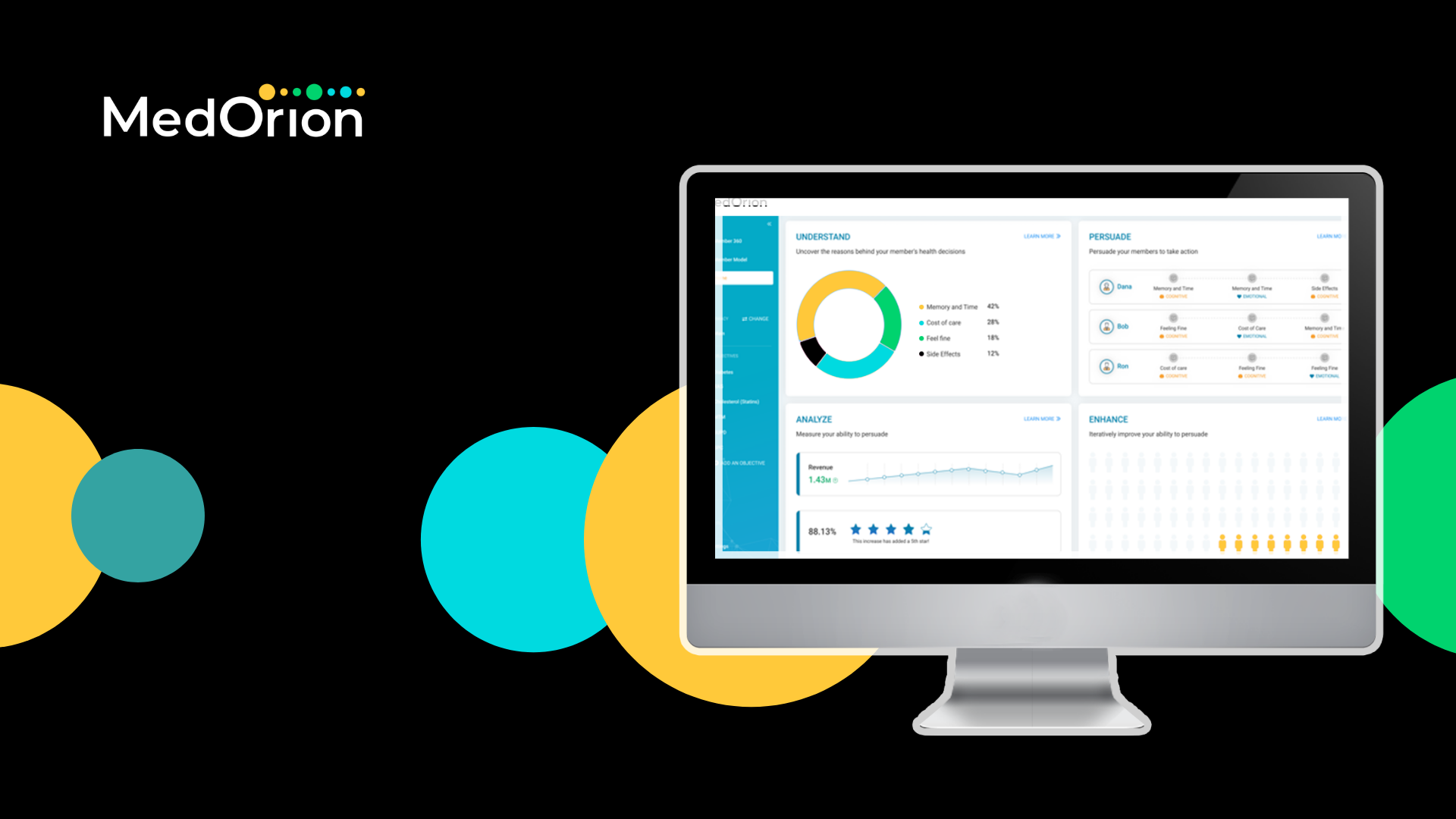 In this blog, we'll discuss one specific trend MedOrion discovered in April 2020, and why this early discovery was so important to health insurance companies.
It's no secret that COVID-19 has the world thrown into turmoil; many aspects of our lives have been affected, not just by the health implications of the pandemic but also by its impact on human behavior. Social distancing guidelines have forced many businesses to downsize or even close their doors for good.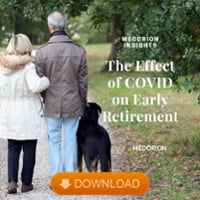 In this blog, we'll discuss one specific trend MedOrion discovered in April 2020, and why this early discovery was so important to health insurance companies.
Early Retirement on The Rise
The pandemic's effects on the business world have been far-reaching, and one of the less predictable effects has been the rise in early retirement. People were forced into early retirement due to terminations or fear of getting sick at work. This may be "old news" today, but not in April 2020, when Americans were just starting to feel the effect of the pandemic on their everyday lives.
Early Trend Detection
In April of 2020, we noticed this unusual trend in data received from a client and knew we had a golden opportunity to act quickly. The data's unusual trend showed that people were leaving their commercial plans due to retirement at a younger age than average – this was an anomaly that required further investigation.
Members who choose to retire are generally aware of all the consequences, such as the fact that they will no longer have access to their commercial insurance and will need to select a new plan. In 2020, however, many members' retirement plans were thrown off course due to the pandemic, and they struggled to figure out what their next step was. Whether they were retiring because they were afraid of getting sick or because they lost their job, it was an unexpected change that affected their healthcare insurance decisions or lack thereof.
The Why Factor
Analysis of the data at MedOrion showed that individuals who were forced into retirement due to COVID-19 were unprepared. Members were leaving their long-term insurance providers as they were uninformed and unaware of alternative options. 
What Did They Do?
Thanks to the early detection by MedOrion, representatives of the health plan worked with MedOrion's behavioral analysts to prepare communication strategies that would target this demographic and provide comprehensive guidance on selecting a Medicare Advantage plan without changing providers. With MedOrion's help, the company designed a targeted communication strategy that helped them retain clients who were forced to leave their commercial plan, informing them of the other options available to them through their long-term provider.
What Would You Do?
They say hindsight is 20-20, but in this case, foresight was worth even more. Through early awareness and intervention, the health plan was able to mitigate one of the many problems caused by the pandemic before it had a chance to impact the company's bottom line. The company didn't have to wait until the end of the year for surveys to understand member behavior but was able to get critical insights when they mattered most throughout the year. This enables the company to make better data-driven decisions year round, based on a better understanding of their members' behavior.
What if you could predict, back in 1990, that one day everyone would own a mobile phone and it would be a part of our everyday lives – from how we shop to how businesses interact with their audiences? It may seem obvious now, but having access to that kind of knowledge offers a significant and unique advantage over competitors. It allows you to make better and smarter decisions that resonate with your audience – and that's what we do every day at MedOrion, one anomaly at a time.
About MedOrion
MedOrion's software platform combines AI, behavioral science, and demographic data to help health insurance companies collect and analyze data in order to make smarter decisions. MedOrion uses the company's data to design targeted content strategies that influence member behavior using empathic practices, and help health plans grow.