5 High-Performing Habits of Health Plan Star Officers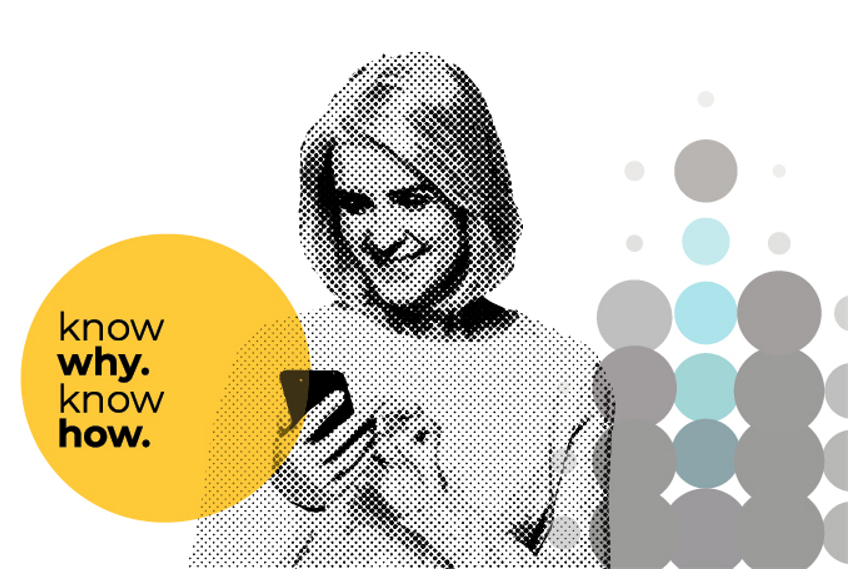 Your winning habits as a star officer will motivate members to make better health decisions; here's how
Improving a plan's star rating can be quite the challenge even for the most ambitious of health plans. With the increasing measure changes introduced each year, star managers often find themselves scouring for strategies and new focus areas with the hopes of impacting members' perceptions. In this blog, we take a look at five business-mindset perspectives that can help star officers perform better to achieve the highest possible outcomes for the organization and better care for members.
1. Make Member Experience Your Mantra
Member experience has had a significant impact on star ratings since the COVID-19 outbreak; the best example of this is the home delivery of medication to members' doorsteps, a formerly premium feature that became a bestseller during lockdown. Health plans made millions of members feel seen in an instant, impacting perception and engagement far quicker than any campaign in recent years.
This tactic of extending previously premium services to all member populations made them more willing to sign-up for more programs, helping the plan to target additional barriers. But you don't need to wait for a pandemic to show members you have what they want.
Think about it:
How much does one star cost you in terms of communication efforts?
Choose to be assertive rather than responsive; see where you can add more services to help members overcome behavior barriers and meet health objectives. Providing access to various in-plan and lifestyle services throughout the year adds an added layer of engagement and shows members that you're tuned into their journey and unique needs.
Plan conditions can change but it does not have to be an inconvenience for members if you inform members about their options and demonstrate continued interest in serving their needs while keeping the health plan's objectives top of mind. Considering the needs of your members and taking the necessary actions to address any matters help mitigate the risk of complaints that can pop up – from onboarding to survey season – and affect your STAR rating.
2. Recognize New Technologies Early On
Across the ages and lifestyles, there is no doubt that today's prime method of communication is digital, even if people engage only occasionally. The best way to reach your audience is now, now and now.
Be open to experiment with innovative tools that offer real-time insights and recommendations for your communication tactics at member level without relying too much on one particular platform or previous experience. Experience should guide us, not bind us. Insightful technologies like MedOrion's Health Behavior Management Software integrate with your existing service habitat to help perform better without compromising the existing workflow or CMS guidelines.
Last year, we released a white paper that touched on these aspects with strategies on how to apply e-commerce practices to better understand and motivate behavior change across populations in the digital sphere. You can download that [here] and learn how members' fluctuating behavior change is essentially 'part of the plan'.
3. Align Your Data to Break Down Barriers
We already know that care physicians and their teams play a crucial role in achieving high star ratings. In-clinic visits can deliver helpful data to Star Officers and when the management system is totally synchronized, there is no guessing what the next step should be. Using MedOrion's Electronic Behavioral Records™ helps the primary care physician see the member in full-view and communicate back to the plan.
A million points of information scattered across platforms and departments with no point of contact cost a health plan way more than program building and data monitoring. Imagine the amount of time that can be saved by not obliging the patient to recite their condition and medication history, the physician issuing a useless prescription, and the health plan waiting on the member to report back.
4. Take Ownership of Your Population's Health
Preventive care is a mutually beneficial practice but while it's extended free of charge, members overlook its value and health plans underestimate their capacity to own the data and use it to their advantage. You can't afford to let members fall between the gaps of routine physical exams; they are referred to as routine for a reason.
MedoOrion equips health plans with an incredibly powerful A-to-Z Health Behavior Management platform that taps into clinical, demographic and claims data to build Electronic Behavioral Records™ for each member, covering 100% of your population from day one. The health behavior SaaS lets you easily scale across health measures, all year round with the same efficacy on member no.1 as member no.10,1001, and quicker time to impact. Full visibility at the member level lets you plan, monitor and analyze objectives, engagement trends, recommended next-best actions, frequency of communication, and so much more. Having a strategy is crucial, but the key to successful implementation rests in consistent action, ongoing learning and refining to continuously deliver long-term results and challenge operational costs to work in your favor.
5. Seek to Make Service a Skill Set
Memberships, much like friendships, don't just happen. You have to invest in them, constantly. Star officers must be proactive, with a strategy to reach out to members early in the year to evaluate any issues or access to care, and this must be done way ahead of a CAHPS survey to win. Embedding services into the health plan is the most sustainable means to drive organizational change, better health management, and deliver quality care.
Consider this:
What small steps can you apply to better listen to members' needs and ultimately influence their plan perception?
Medorion's Health Behavior-focused SaaS works across the board, from a member's principal care provider to the service agent, offering invaluable insight as to what works with Member X, why, and what the next recommended step should be to address a particular gap or 'weak' behavioral pattern. We call the platform a SaaS with soft skills because engagement agents learn to communicate with the right knowledge available on-demand and the soft skills to understand patterns, nuances and engagement in the senior marketplace.
A lot of this depends on cross-department communication; collaboration must be intentional to ensure that the lineup of programs within a member's network are all set to achieve a five-star rating while self-evaluating performance and assessing opportunities to improve quality.
Imagine having a pharmacist who knew what you, as a member, needed now. What medications could be removed? Are there better prescriptions available to treat a chronic condition? Is the new medication right for their second chronic condition? This level of personalized service is worth thousands of lives annually.
Learn more about MedOrion's Health Behavior SaaS, and explore our Knowledge Center for all the latest resources, interviews and downloadable materials.